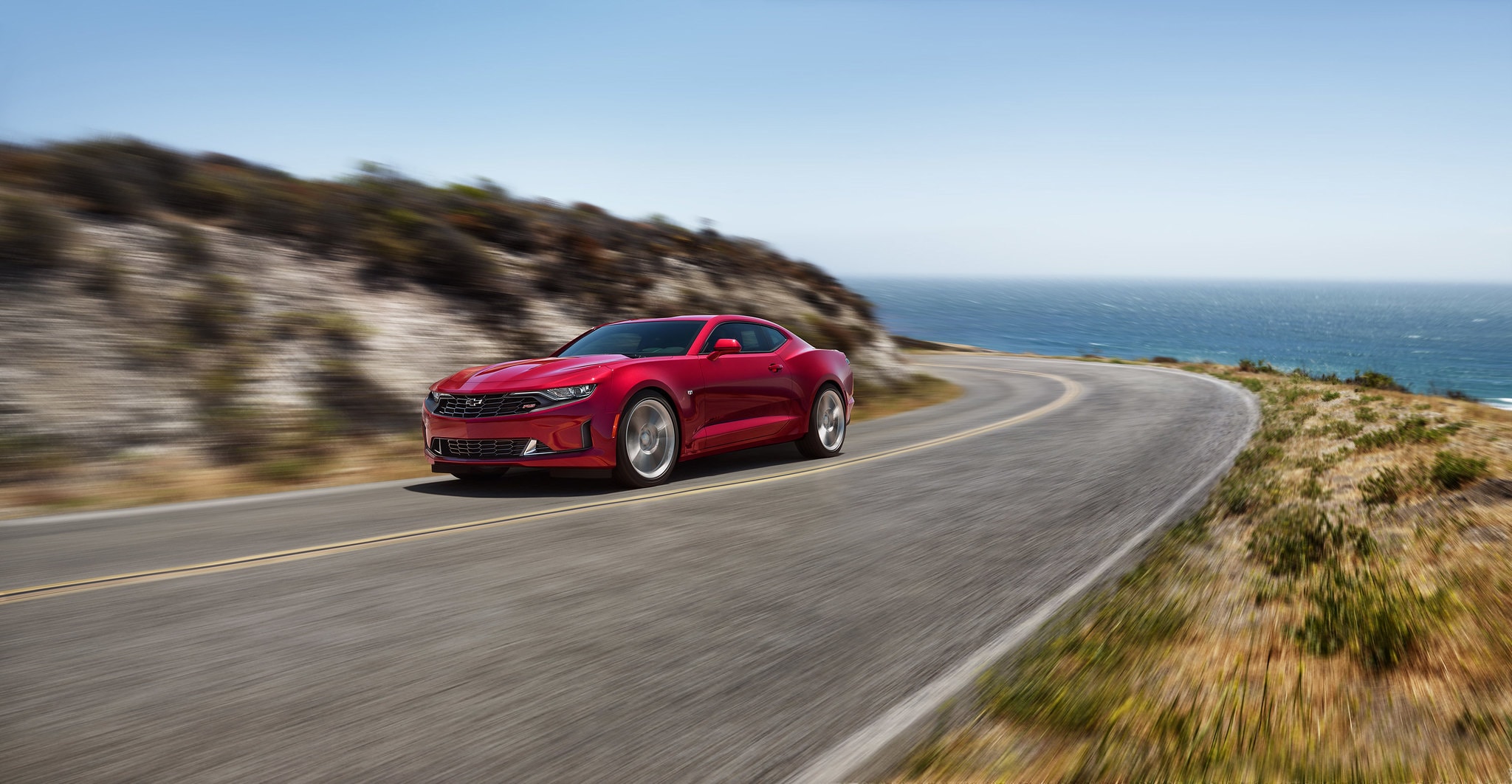 Fast vehicles aren't just for people with huge budgets - especially if you're choosing from the Chevrolet lineup. U.S. News & World Report recently released its annual list of the 30 Fastest Cars Under $30K, and threespeedy 2021 Chevy models made the cut.
2021 Chevrolet Camaro
Chevrolet's iconic Camaro muscle car shows up on the U.S. News list in its 1LT V6 trim. This option gets you a fast 335 horsepower plus your choice of a six-speed manual or 10-speed automatic transmission. The Camaro knows what to do with all this power, too, translating it into thrilling acceleration and agile handling.
2021 Chevrolet Silverado 1500
The Chevrolet Silverado 1500 proves that you can have plenty of high-speed fun behind the wheel of a full-size truck. Select the WT Regular Cab trim with rear-wheel drive to get a 4.3-liter V6 that puts out a quick 285 horsepower. Willing to spend a little more than $30,000? You can get a 5.3-liter V8 variant that makes 355 horsepower.
2021 Chevrolet Colorado
A bit smaller than the Silverado, the Chevrolet Colorado boasts some serious get-up-and-go. This midsize truck's WT trim offers a 308-horsepower V6 option, which you'll want to pair with RWD for the most responsive performance. The Colorado is also fairly nimble, so you can enjoy all that power on more than just a straightaway.
Satisfy your need for speed by test-driving any of these fast Chevrolet vehicles here at CARR Auto Group in Beaverton, Oregon.